Connect to Realm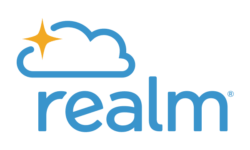 Realm is an online ministry tool designed for real time connection with your church. It helps our church connect with you and you connect with us. Realm allows you to manage your personal information and who is allowed to see it, control your giving and view your history, & keep in touch with the groups, register for various ministry events and more. If you were previously in The City, keep in mind that The City is no longer activated. Realm replaces The City. However, all of your personal information and groups have been transferred to Realm.
Get Connected today!
Check your email for instructions on how to set up your profile in Realm.
If you don't have an email from us, click here to use the online form to request a link to set up your profile.
Remember, everyone must use their own unique email. You cannot set up multiple profiles using the same email address.
After your profile is set up, Download the Connect App on the App Store or Google Play Store.


Now you are connected!